U of T Magazine
U of T Magazine is the official magazine of the University of Toronto, and is sent quarterly to more than 300,000 alumni and friends of the university. Under the creative direction of Gilbert Li, I art directed, commissioned photography and illustration, and created spot illustrations for the issues Winter 2012 through Spring 2015.
Commissioned ilustrations: Jon Han, Superbugs. Magoz, The Science of Mindfulness. Scott Balmer, Screen Time.
Designed at The Office Of Gilbert Li.
‹ previous &nbsp &nbsp &nbsp next ›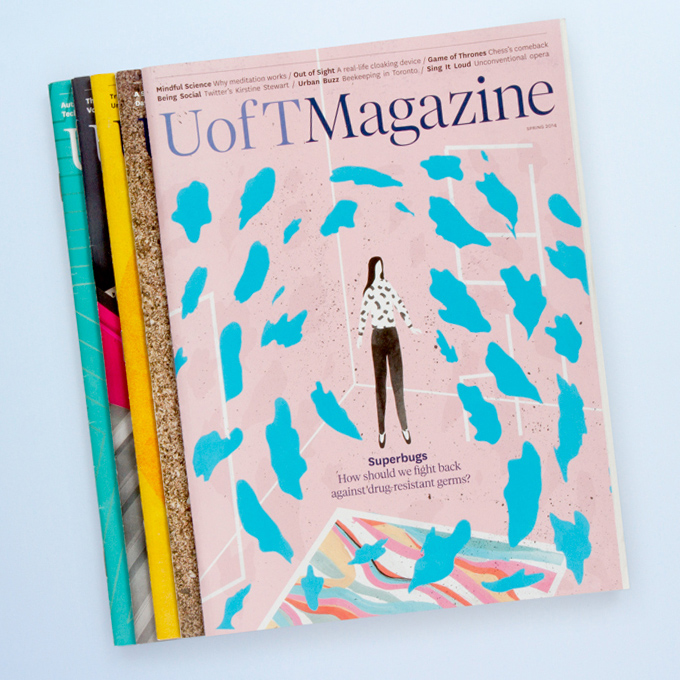 ‹ previous &nbsp &nbsp &nbsp next ›