Hong Kong & Singapore Food Club
Illustrated totebags for Kapok, a Hong Kong-based fashion and lifestyle store with locations throughout Hong Kong and Singapore. Illustrations feature local favourites such as Hong Kong milk tea, wonton mein, pineapple buns, and Singapore chilli crab, chicken rice, ais kacang, and more.
Available this summer at Kapok shops.
‹ previous &nbsp &nbsp &nbsp next ›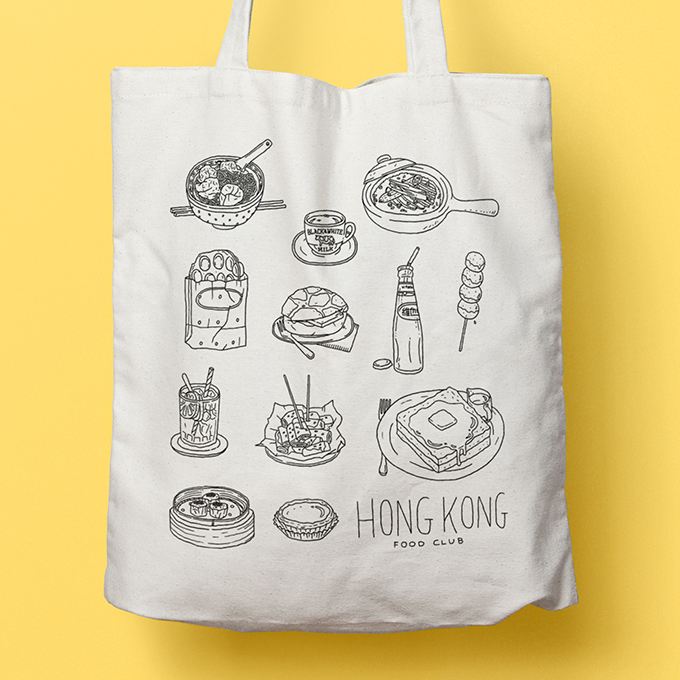 ‹ previous &nbsp &nbsp &nbsp next ›